May 9th, 2018 by Mike Vasilinda
The case of a Duck hunter gone missing 17 years in North Florida has taken a new twist. His widow and best friend have long been suspects, and  As Mike Vasilinda tells us, the case appears to have come together after their relationship fractured.
Mike Williams loved to hunt. So when he went missing just before Christmas in 2000, it was investigated as an accident. Co-Worker Brett Ketcham.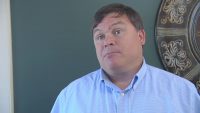 "We just assumed there was an accident in the lake"Ketcham told us.
Suspicions grew when no body was found. Williams was quickly declared dead, life insurance policies were cashed in.  And  within five years the widow and best friend, brian Winchester, married.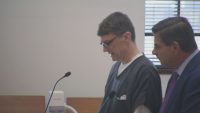 "And I know I deserve punishment" Winchester told a court in December.
The marriage unraveled completely after the best friend turned husband kidnapped Denise Williams in 2016. She asked a judge to jail him for life.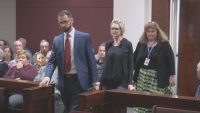 "It comes down to my life or his" she said at the time.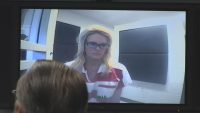 Now Denise Williams has been indicted on first degree murder charges, conspiracy to murder and being an accessory after the fact.
"These are all punishable by life offenses" a judge told her during a first appearance.
She's being held without bond. Ethan Way, her attorney, calls the charges "fiction".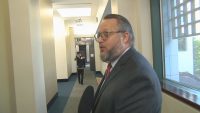 "Were gonna fight it and we're gonna get acquitted."
Q: "and he flipped?"
"I don't know what he flipped. I think he made something up. There's a  big difference because flipping and fiction."
But Prosecutor Joh Fuchs says the defense doesn't know what they know.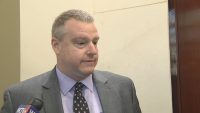 "To make comments on what the evidence is or is not is premature" Fuchs s told reporters. 
Mike Williams body was found at Lake Carr, not too far from the state Capitol, but 50 miles from where the grand jury says he was killed.
Co-worker Ketcham, says the arrest validates most people's suspicions.
"I think we saw this day coming"
Q:It took a long time, though?"
"Absolutely."
When asked if Brian Winchester would be indicted, Prosecutor Jon Fuchs had few words. "No comment.
Brian Winchester, the new husband is serving a 20 year sentence for kidnapping Denise Williams. This afternoon, the state opened an investigation to determine if the death was part of a scheme to fraudulently profit from his life insurance policies. More than 2 million was reportedly paid to the widow.
Posted in State News |

No Comments »