June 6th, 2018 by Mike Vasilinda
A circuit court judge has once again told the state to make medical marijuana available to patients in a smokeable form, and this time, as Mike Vasilinda tells us, she set a deadline for Monday of next week.
30 year ALS survivor Cathy Jordan told the court that smoking marijuana is the only reason she haas survived after being told she had three to five years to live.
"It just makes my live a lot more bearable" 
A second patient, Diana Dobson, testified smokable marijuana was twice as effective as other delivery methods.
"I have used all forms of Cannabis" she said under oath.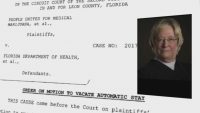 Circuit Judge Karen Geivers said both women would face irreparable harm if her order allowing smokeable medical marijuana remained on hold.
Jeff Sharkey of the Medical Marijuana Business Association says the judge put patients first.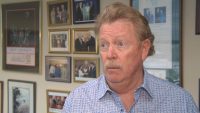 "If your doctor says this is what works for you and you have a significant medical condition like cancer, like ALS, you should be able to do that if it helps."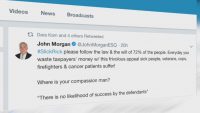 Attorney John Morgan, who filed the suit on behalf of the two women, has been relentless in his calling for the Governor to drop his appeal. Democratic Gubernatorial Candidate Andrew Gillum is making the same ask.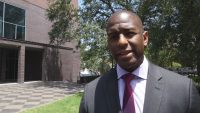 Sot: Andrew Gillum
"He's dragging his feet and preventing badly needed health care from getting to people who need it most in the form that they choose it" says Gillum. 
The judge gave the state until Monday, June 11th to come up with a plan to make smokeable marijuana available to patients."
Unless the Governor decides to drop the case, the next likely step for the state to seek a stay of the newest ruling, just as it did with the original order.
In court, the state told the judge it would take sixty days or more to develop rules for dispensing  smokeable medical marijuana…and it argued it would likely take suppliers at least that long to bring the product to market.
Posted in State News |

No Comments »