May 19th, 2009 by flanews
Consumer advocacy groups are asking Governor Charlie Crist to veto legislation that allows doctors who don't belong to PPO networks to receive insurance payments.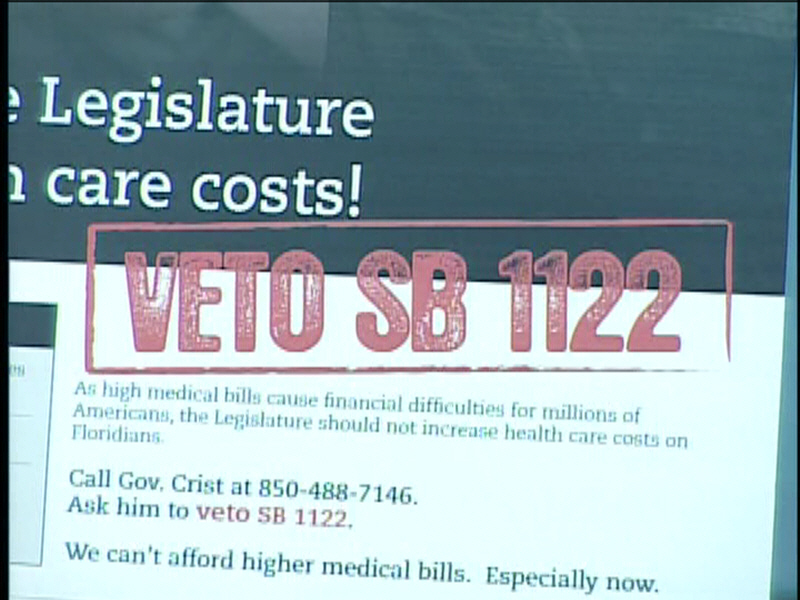 The groups say allowing out of network doctors to receive insurance checks would raise premiums. Brad Ashwell with the Florida Public Interest Research Group said the legislation could lead to surprise charges.
"This bill will likely lead to more cases of patients going to out of network doctors who charge more for service than in network doctors who will then take the check from the insurer and recoup the different directly from the patient," said Ashwell.
Governor Charlie Crist has yet to receive the legislation. When he does he'll have 15 days to either sign or veto the bill.
Posted in Charlie Crist, Health, Insurance, State News |

No Comments »