April 28th, 2011 by flanews
A group of community leaders, voter rights groups and consumer activists who were kept for testifying about sweeping changes to the state's elections law… spoke out today.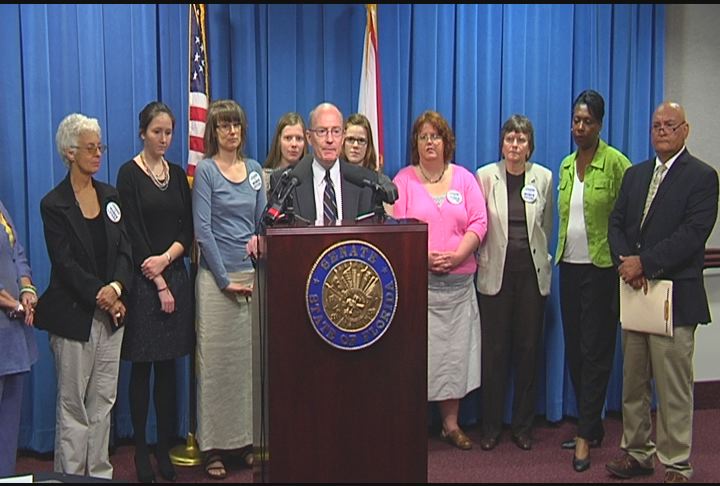 The League of Women Voters, Florida PIRG, and the Ion Sancho the Leon County supervisor of elections told reporters the changes will keep people from voting. The legislation would limit early voting to one week instead of two, although the polls would be open late during the one week of early voting. Sancho say the changes will make overtime skyrocket.
"The 14 counties that have so far reported indicate that working a 12 hour day would be a 1.8 million dollar budget impact on local government because it is the counties that pay for early voting," said Sancho.
The bill would also create a 50 dollar fee for any volunteer participating in a voter registration drive if the forms weren't turned in to the supervisor of elections office with in 48 hours.
Posted in Elections, Legislature, State News |

14 Comments »