December 7th, 2016 by Mike Vasilinda
80 convicted criminals asked for mercy today at the state capitol. It happens four times a year, and as Mike Vasilinda tells us, many believe the system is inefficient and not working.
Florida is one of just 9 states that require action by the Governor to restore the civil rights of convicted felons.
"Speeding on a county road, no registration certificate, no proof of insurance, speeding, speeding" read Rick Scott, who has access to confidential information.
It's seldom easy.
"He doesn't care about the law" said Scott to one lawyer.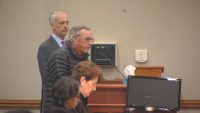 Robert French got bused 30 years ago smuggling pot. He told the panel "I take full responsibility for everything I've done."
French got his rights back, in part because he brought the sheriff elect of Franklin County to speak for him.
"I should support people who have made mistakes but now are doing the right thing. That's what I want to do because a lot of people make mistakes but it doesn't man they are bad people" said the Sheriff elect.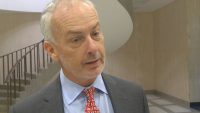 The board meets just four times a year., and there were only 80 cases on the agenda.
It wasn't always this way.  In 2011, The current board reversed a policy started four years earlier that automatically restored the rights of non violent felons. Attorney General Pam Bondi pushed the change.
"If you committed a felony, especially any type of violent felony, you should ask. You should have to ask to have your civil rights restored" said Bondi, who added she stands by the change.
UPDATE: The AttorneyGeneral says the Clemency Board  handles hundreds of more cases each month, but they are decided without a hearing, saying that once the Governor signs off on a restoration of rights, other members also consider the cases
Now voters may change the policy. The Supreme Court is set to review a proposed initiative restoring rights when a sentence is completed.
Melissa Beth Ann-Miller got her rights back the hard way, but she wants to see a change.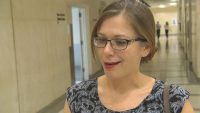 "Being a second class citizen is indescribable to those haven't been disenfranchised" the Tampa resident told us.
An estimated 1.5 million people could get their rights back if the initiative were to pass.
While 80 cases were on the agenda today, fewer than half got their rights restored. At the same time, an average of 95 people a day are released from state prison. Rules require a felon to wait at least five years to apply to regain their rights.
Posted in State News |

No Comments »