January 27th, 2017 by Mike Vasilinda
Subsidies to sports teams are under attack in the state Capitol. Begun as an effort to lure the Chicago White Sox to St. Pete in 1988, more than 400 million has gone to teams since then, but the former lawmaker who sponsored the subsidies say they have brought and kept teams here.
In 1988 St. Petersburg was going broke finishing a baseball stadium for a team it didn't have. The White Sox were using the city as leverage for a new stadium at home. Then State Representative Pete Dunbar came up with the idea of offering a tax incentive to lured a team, but only if the team came and started collecting sales taxes.
"It didn't cost you anything if they didn't come. So, it was a Field of dreams" says Dunbar, invoking the theme of "if you build it, they will come.
The White Sox ultimately declined. But teams did come, putting Florida on the map for pro sports. Now the subsidies are under attack by House Speaker Richard Corcoran.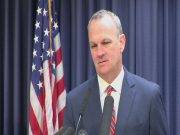 "First of all, should we even be in that business" says Corcoran. "Secondly, do they work?"
The strong anti subsidy stance is putting the House at odds with the Senate, where Appropriations Chair Jack Latvala says the cash has brought and kept teams here.
"All that gets spent for the stadiums themselves is the incremental increase in the taxes that are collected at the facility from before the construction took place" Latvala told us.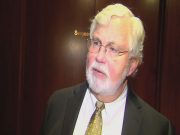 Ten years ago, the program was broadened to include spring training facilities and is credited with keeping teams we have from going to Arizona.
Dunbar says he supports a review of the cash outlays, but he believes they have given Florida Major League Status.
"We've got the Lombardi trophy here. The Stanley Cup has been won here" he says. Add a basketball championship and world Series title to the list.
The fight over these subsidies and other is shaping up to be one of the major battles of the coming legislative session.
Posted in State News |

No Comments »