April 20th, 2017 by Mike Vasilinda
Calls for a State Senator who made what some are calling racist remarks to step down are increasing. A formal complaint seeking the expulsion off Senator Frank Artiles has been found to have probable cause, and as Mike Vasilinda tells us. with just over two weeks left in the legislative session, the issue could come to a head next week.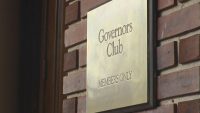 Sen. Frank Artiles was nowhere to be found at the Capitol the day after apologizing for improper and racist statements.
"I realize that my position does not allow me for the looseness of words, or slang" Artiles said on the Senate Floor on Wednesday.
The Complaint alleging racist comments and seeking his expulsion from the legislature is already being investigated by a Special Master. Rules Chairman Lizbeth Benacquisto will get a report on Tuesday.
"And we're giving the respect the complaint deserves, and certainly protecting everyone's rights within that process, we believe" says Benacquisto.
Artiles confronted Sen. Audrey Gibson at at private club Monday night and berated her for opposing his legislation. By Thursday she just wanted to get back to work.
"Well, I'm very focused. that's why the people sent me here. You know how I work. I take my analysis home at night. i read them and that's been my focus" says the Jacksonville Senator.
Records dating back to the 1880's show no Senator has ever been expelled.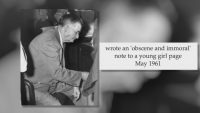 Representative Bert Riddle was the last person expelled from the legislature.  He sent an obscene note to a page. Senate Democratic Leader Oscar Braynon believes Artiles conduct is just as bad.
"I think this of that level" Braynon told us. "I mean, referring to colleague, a female colleague as the B word is reprehensible. Using racial slurs I think is also reprehensible."
If lawmakers choose not to expel Artiles, he could be reprimanded or censured, which could include the loss of all of his committee assignments.
The National Organization for Women today called for Artiles to resign or be removed from office. So did Baptist ministers in both Tallahassee and Miami.
Posted in State News |

No Comments »