June 7th, 2017 by Mike Vasilinda
State lawmakers are back in the state Capitol for a three day special session, called by the Governor, to increase funding for schools, tourism marketing and jobs incentives. But as Mike Vasilinda tells us, the first day was anything but smooth.
As one of its first order of business, the Senate took the unusual step of overriding the Governor's veto of the Public School Funding portion of the budget.
"We're only doing that as a first step as a process here that will improve our school funding" explained Senate Budget Chairman Jack Latvala.
Rick Scott vetoed that section of the budget, calling for a hundred dollars more per student. the Cost, 215 million. Latvala calls the override a precaution.
"If we get into some sort of controversy and we don't finish the rest of our business, we have the alternative in place to keep our schools open" says the Clearwater Republican.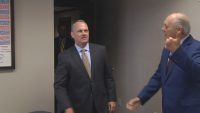 We were meeting with House Speaker Richard Corcoran as the Senate was debating the override.
"What you can't have in a special session is to try re-litigate and reopen those things you already agreed to during the regular session. And so what I think the Senate is trying to do is reopen a massive tax increase. We've said over and over we're not going a massive tax increase to pay for education" says the Speaker.
Still undecided is if the Senate will try to override more of the Governor's vetoes.
Corcoran makes it clear there's no appetite for any override in the House.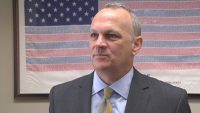 "No. I think that it's pork. the Governor vetoed the pork, and that's the way it should be" says Corcoran.
If the discord continues without resolution by Friday, lawmakers will either have to extend their session, or be forced to come back before July. As of now, there is no money in the budget for public schools after July first.
The Senate hopes to increase school funding through the growth in commercial property tax values, which the House rejected in May, which is why you saw the push back from House Speaker Richard Corcoran.
Posted in State News |

No Comments »