September 23rd, 2017 by Mike Vasilinda
300 nursing home operators meeting in the state Capitol today heard first hand what's expected of them by the state when it comes to installing generators. As Mike Vasilinda tells us, what the operators also heard was that the deadline set by the Governor is likely unrealistic.
Governor Rick Scott issued the emergency order, requiring nursing homes to have a generator to power air conditioning a day after the first five deaths were reported in a south Florida home. Justin Senior runs the Agency for Health Care Administration. It will enforce the order.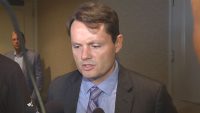 "We need to have generators on site that can power some portion of the facility and keep the residents comfortable."
Senior did leave some wiggle room…the generator does not have to cool the entire facility.
"you may have a situation where they can house the residents in a great room that is maintained at seventy-seven, seventy eight degrees the entire time."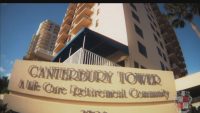 Cary Vinas is the CEO of Tampa's Canterbury Tower.
"I think it's unrealistic. 45 days for a plan, 60 days to have it in effect." Vinas does say her home will eat the cost.
And what the operators heard from generator suppliers was good luck getting one within the time line framed by the Governor.
Mike Acree from Ring Power told the group generators are built to order.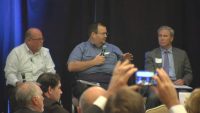 "I mean, the lead times are 12 to fourteen weeks from the time you place an order" says Acree.
The nursing home association says it want to bring the facts to the Governor. J. Emmet Reed is the associations Executive Director.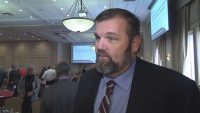 "We believe the Governors heart is in the right place. Our profession does, so maybe we can talk with the Governor's office and figures out a maybe more reasonable time line" says Reed.
And two lawmakers in attendance called the likelihood of the legislature making the generator requirement mandatory was 100%.
"There's outrage" says State Representative Emily Slosberg.
Legislation that would have required generators at nursing homes was proposed after the 2005 storms, passed the House, but was never heard in the state Senate.
Posted in State News |

No Comments »