October 4th, 2017 by Mike Vasilinda
Dozens of prayer vigils for death row inmate Michael Lambrix are taking place tonight and throughout the day tomorrow before his scheduled 6PM execution. Although Lambrix has maintained his innocence for 34 years, he told Mike Vasilinda and other reporters he won't repeat the claim, out of respect for the victims families, if it comes time for him to make a final statement at his execution.
Michael Lambrix is a Plant City high school dropout. He had run ins with the law at an early age.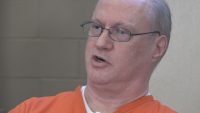 "Just stupid stuff. writing bad checks, and stealing a couple cars" said the convicted killer.
Lambrix was arrested after his girl friend was stopped in Tampa driving the victims car,
"A witness that the jury in my first trial found so un-credible that they couldn't reach any verdict" he told reporters.
Florida's Catholic Bishops have sent this letter to Governor Rock Scott, asking him to stop the pending execution. Ingrid DelGado says it cites both constitutional and moral grounds."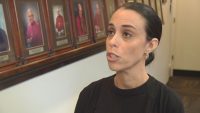 'Had Mr. Lambrix been sentenced after 2002, his case would be eligible for re sentencing, but also Mr. Lambrix has indicated he was offered a plea deal, which had had he accepted it, he would have already returned to society."
During an hour long interview, Lambrix repeatedly professed his innocence.
"And in fact, I'll be the only honorably discharged disabled veteran Governor Scott has ever killed" says Lambrix.
But the death row inmate says he will not repeat his claims of innocence if it comes to making a final statement at his execution.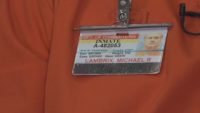 "Because the last thing I want to do is cause any more pain or suffering to the Bryant family."
Instead, Lambrix will say the Lords Prayer
"I have no doubt what so ever that I'm going to wake up to a better existence."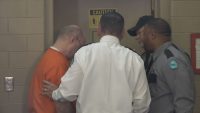 Lambrix's family, including his mother, step father, sisters and children are all at the prison. All are being counseled about grief in what could be the final hours of Michael Lambrix's life.
A spokesman for Governor Rick Scott said, "Signing death warrants is one of the governor's most solemn duties. The governor's top concern is always with the families of the victims of these horrible crimes."
Posted in State News |

No Comments »