October 23rd, 2017 by Mike Vasilinda
There will be no investigation into the Governor's deletion of voice mail messages from nursing homes before and during Irma. Hours after a group representing retired Floridians called for a criminal probe, Mike Vasilinda tells us the top prosecutor in the State Capitol says the records didn't need to be preserved.
More than 50 times, nursing home operators, including the home where 14 eventually died, got this message when they called the Governor's cell phone seeking help during Hurricane Irma.
"Your call has been forwarded to an automated voice message system.
The Voicemails, according to the Governor's office were transcribed for action, then deleted. Just before noon Tuesday, the Florida Alliance for Retired Americans, through Attorney mark Herron, called for an investigation.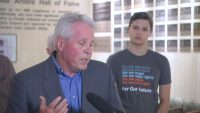 "We will never know what was said. It is I would think, it is inappropriate to destroy that message because it is transmitting knowledge" Herron told reporters.
Scott's office had said he acted lawfully because the records were transitory and of no future value.
Hours after the Alliance asked for an investigation, State Attorney Jack Campbell said there would be none.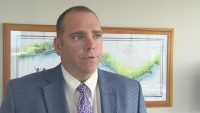 "Here, it appears clear they were noted, delegated out, and just as the Governor's office has suggested, were then deleted, so conceivably, others voice messages could come in. So I don;'t believe there is any violation of Florida law and as such, no need for a criminal investigation" says Campbell.
The principle behind the alliance, Barbara Devane is a well know advocate for mostly Democratic issues. Before the decision, we asked if her call to investigate was politically motivated.
"You're not trying to embarrass the Governor?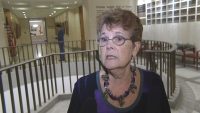 "No. I'm just trying to get some answers and some protections."
The nursing home deaths are expected to be a political hot potato if the Governor decides to run or the US Senate next year.
Scott's potential run for the US Senate against Democrat Bill Nelson so widely expected, no other known GOP candidate has gotten into the fray.
Posted in State News |

No Comments »