January 10th, 2018 by Mike Vasilinda
Competing bills introduced for this years legislative session would keep the state on standard time or daylight saving time, but as Mike Vasilinda tells us, a compromise is
in the works moving the state to daylight saving time so that Floridians could avoid the twice a year spring ahead or fall back.
Daylight saving was enacted in Europe in 1916 as an effort to save coal during the war.    A hundred years later, State Senator Greg Steube thinks it's outlived it's usefulness.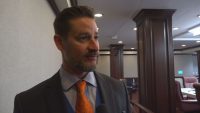 "You start talking to more and more people and its like seventy-five or eighty percent of citizens in the state think it's dumb" says Steube.
In the House, Heather Fitzenhagen is co sponsoring legislation to keep daylight saving all year long.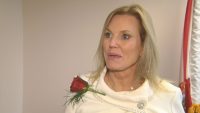 "And now the way things are when we fall back, it's too dark when we get home to be able to go out and have the kids play or do their sports, or to grill out" says the Ft. Myers lawmaker.
Mother Sarah Ward has mixed feelings but says like most people, making the change can be stressful.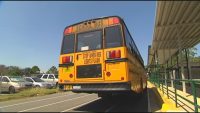 "When we get to spring, it's exhausting and it takes a good week or two before we can get back on track" says Ward.
A supporter is newly appointed Florida CFO Jimmy Patronis. He still lives in Panama City…which is in the Central Time Zone.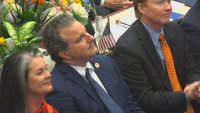 "I get both times on my calendar for every single event because some times I'm in a different time zone, whether I'm in Pensacola, Panama City, or Miami. Two times are challenging" says Patronis.
Steube also wants to put Florida all in one time zone…The Eastern Time Zone.
Some, including the state's Agriculture Commissioner, think lawmakers have better things to do.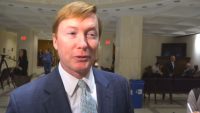 "Amongst all the things we're dealing with, that's never come up" says Putnam.
But sponsors believe the extra hour of daylight in the winter would be a boon to restaurants, tourists and golf courses.
Daylight saving was once the subject of a three day special session of the legislature in 1974. In the end lawmakers did nothing but waster their time. Sponsors say this year will be different.
Posted in State News |

No Comments »