May 14th, 2018 by Mike Vasilinda
What do a parking garage for State Senators and substance abuse treatment programs have in common. Nothing, except as Mike Vasilinda tells us, the state is choosing one over the other.
28 million dollars in repairs to this parking garage for state senators and their staff are nearly complete.  The underground parking garage holds 210 cars…so the cost: One hundred thirty three thousand dollars per space.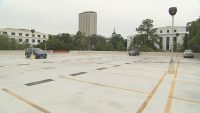 And just across the street, this parking garage, with room for a hundred cars, sits virtually empty."
The spending is taking place as the Department of Corrections is cutting a like amount… 29 million, from substance abuse treatment. The cuts will close some programs and send some offenders to prison.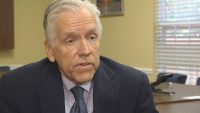 Mark Fontaine is the Executive Director of the FL Alcohol and Drug Abuse Assn.
"And every community will be affected. Drug courts in particular. Veterans courts will lose very..well, will have a greatly diminished option" says Fontaine, a 40 year veteran in the fight against drugs.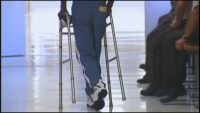 DOC says the cuts are needed to fund inmate health care.
"Mental health is health care, but substance abuse is not. They are drawing a distinction. We don't think there is a distinction" says Fontaine.
Q:" This is health care?"
"This is health care."
State lawmakers could make budget amendments to save the programs before the cuts take effect a week from Friday, but so far, they aren't budging. The treatment programs make up just one and a half percent of DOC's 2.4 billion dollar budget.
"Its hard to imagine in a budget that you can't find one point five percent" says Fontaine.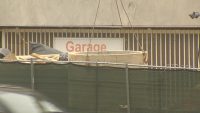 Senators say they will deal with the substance abuse funding in the fall or spring, But by then it may be too late for some of the programs to survive, and some receiving treatment will be behind bars.
The parking garage repairs were necessary for safety, but constructing  new, above ground parking would have cost less than half as much. The Drug Abuse Association's Fontaine did not respond to a direct question about drug treatment being less of a priority than underground parking for elected officials. 
Posted in State News |

No Comments »