December 6th, 2016 by Mike Vasilinda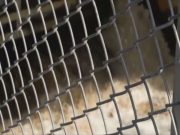 After allowing more than 70 million gallons to go into Tampa Bay during Hurricane Hermine, the City of St. Petersburg and the State Department of Environmental Protection are negotiating a consent order. The order would require the city to spend upwards of eight hundred thousand dollars to improve sewer facilities. DEP Secretary Jon Stevenson says the order should work for both sides.
"They have the ability. I don;t want them to just stroke the department a check. I want them to actually fix the issues at hand, and they have the ability instead of one government paying another government, they have the ability to put back in their infrastructure and improve that overall" says Steverson.
Q:"This is not something they would do on their own, you assume?"
"I don't know that, but I know we have a consent order now and we're going to make sure they do that in a timely manner."
Posted in State News |

No Comments »