February 7th, 2017 by Mike Vasilinda
Florida has one of the broadest public records laws in the nation but advocates say it is under attack in the State Capitol. Agencies that unlawfully refuse to give up records must pay the requesters legal fees, but As Mike Vasilinda tells us, legislation that narrowly passed a committee today could make legal fees harder to recover.
The Senate Committee was told horror stories about local governments being shaken down by bad actors under the threat of a public records lawsuit. Buddy Jacobs represents the State Attorneys Association.
"I defend State Attorneys in ridiculous cases where people play gotta" Jacobs told lawmakers.
Both sides say the threatened lawsuits are a shakedown by just a handful of people that have cost governments tens of thousands. Barbara Peterson, First Amendment Foundation President described the scam this way.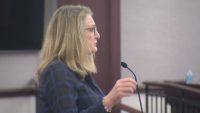 "What they do is they make their request, a few days later they file their lawsuit. A few days after that they call the agency and say pay me to thousand five hundred dollars and I'll drop the lawsuit."
The one page legislation adds a five day notice before a lawsuit can be filed and it changes the word shall to may when it comes to awarding legal fees.
Rich Templin of the Sunshine Coalition calls the measure overkill.  "And I find that  troubling that we are willing to change the legal enforcement of a fundamental constitutional right because of a few jerks out there, who frankly, are abusing the public trust."
The League of Cities agreed to less drastic changes last year. Lobbyist Casey Cook urged lawmakers to do something. "From my members perspective, they just want these abuses to stop" says Cook.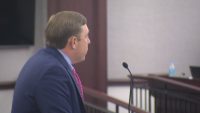 The bill narrowly passed 4-3
Peterson is hopeful that the close vote will open sponsors to a compromise.
"We can reach a compromise. We reached a compromise last year" she said afterwards.
But without a change in the bills language, most agree fewer lawyers would be willing to take some cases. That would give governments a free pass to keep some records secret.
The Bills sponsor says attorneys will still take good cases because the likelihood of winning is good. The 4-3 vote was along party lines with Democrats voting no and GOP lawmakers saying yes.
Posted in State News |

No Comments »