February 15th, 2017 by Mike Vasilinda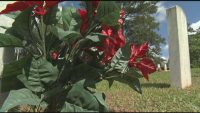 Legislation has cleared a house committee in the state Capitol that would allow parents who lose a child after 18 weeks of gestation to apply for and receive a who lose a non viable fetus certificate from the Department of Health. Sponsor Bob Cortes says it's an effort to help families grieve…something he knows first hand.
"For those of us who have lost a child like myself, we all grieve in different ways. And one of the ways that parents want to grieve is to memorialize  their children. the fact that they can actually see and they lost it under state records. they have the documents that they had a child and lost it, and they grieve in different ways" say Cortes.
The legislation caps the cost of the certificates at five dollars. Cortes says as many as fifty thousand families might apply each year.
Posted in State News |

No Comments »