February 16th, 2017 by Mike Vasilinda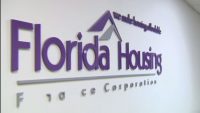 The Florida Housing Finance Director resigned recently after spending 52 thousand on a steak dinner for staff and the board. The Inspector General for the agency, who's job is to catch and report misspending, got a  twelve thousand five hundred dollar bonus. Now a House committee has approved a bill prohibiting bonuses to inspector generals in all agencies. Rep. Scott Plakon says the bonus could keep IGs from doing their job.
"The inspector general got a twelve thousand five hundred dollar bonus. It's like I said. I don't think that's right. Compensation should align with the duties of the job, and in that , it  seems the compensation could be contrary to what their job is to do, to hold these agencies accountable" says Plakon.
Inspector Generals in agencies report to the Governor, not the agency head.
Posted in State News |

No Comments »