February 23rd, 2017 by Mike Vasilinda
A Florida House committee asked questions but got few answers today in the suicide of a 14 year old foster child who committed suicide and streamed it live on Facebook. Few answers were available because the case is still being investigated.
The 14 year old's Facebook live video is filled with anger profanity.
The Chair House Subcommittee on Children, family, and Seniors called her death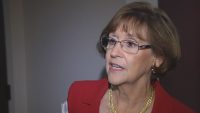 "Devastating. Just an unreal situation for a young child to take her life" said Rep. Gayle Harrell.
DCF Secretary Mike Carrol told committee members the case is still being investigated and most records are still sealed.
"And to have hundreds of folks watch and to have nobody but one friend try and contact anybody to intercede, and that's sad" opined Carroll.
Published reports suggest the 14 year old had spent at least 7 years in foster care, was raped at a young age, and may have been shuffled between as many as ten foster homes,
"Can you confirm either of those' we asked.
"I can't talk about stuff specific to the case, but that will all come out when the records are made available" responded Carroll.
What the agency would tell us is that it has had significant contact with the family over multiple years.
"Numerous assessments over time."
:"More than normal, more than usual'?
"Much more so", he told us.
Mike Vasilinda
Once all of the reports are complete, lawmakers say there will be more conversations with the Department of Children and Families."
"I've had many conversations with the Secretary over this and I am confident that we get, ah, get the whole story" says Harrell.
The first draft of the Critical incident report should be complete next week.reports from behavioral experts will take a little longer.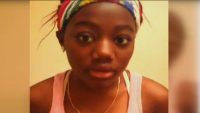 Posted in State News |

No Comments »