March 16th, 2017 by Mike Vasilinda
State Lawmakers were told today that high turnover and inexperienced staff in state prisons are pushing life inside the bars to a boiling point. The prisons chief says it is a disaster waiting to happen.
Over the last 6 six years, there has been a 4 hundred percent increase in contraband being found inside state prisons.Corrections Secretary Julie Jones told lawmakers
"We had a significant find of cocaine, about fifteen thousand dollars worth."
And it turned out to be the tip of the iceberg.
"And in one search of half a faculty, in one day, they found seven weapons, 6 cell phones,  159 grams of tobacco, 17 and a half grams of K-2, which is a synthetic marijuana" Jones said.
Sen. Jeff Brandes (R-St Petersburg) calls it a crisis. "But there is no doubt that we have an obligation to fund the Department of Corrections fully" Brandes told Appropriations Committee members.
Assaults on inmates and officers are up significantly. The vacancy rate for officers hovers at ten percent. Turnover is just below 30 percent. The prison system is asking for 40 million in new funding. The secretary says they've dodged a bullet..for now.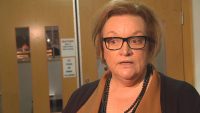 "We have a much more dangerous inmate populations and a lower experienced staff. It will lead to a disaster at some point, no matter how hard we try not to make that happen" Jones told reporters.
While prisons  likely to get the 40 million they are asking for, now some lawmakers, including Brandes, are questioning if that's enough.
"We've got to take this incredibly seriously. this is a core responsibility of the legislature to fund prisons properly" says the St.Petersburg State Senator.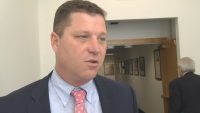 Sen. Appropriations Chair Jack Latvala told Jones "Help is on the way", but will it be enough, soon enough?
If the department receives the 40 million it is requesting, it would use the money to increase pay by ten percent for about 15 of its 19 thousand employees making base salary and offer a thousand dollar hiring bonus in prisons with vacancy rates are above ten percent.
Posted in State News |

No Comments »