April 17th, 2017 by Mike Vasilinda
Nearly three out of four Florida voters agreed to give businesses that install solar a tax break, but as Mike Vasilinda tells us, turning those wishes into reality is hitting a road block at the state Capitol.
The idea seems simple enough. Give businesses a tax break for installing solar. 72 percent said yes to the idea last August.  But language in the amendment says the tax break is subject limitations provided by general law. that's where it gets sticky.
Lawmakers are at odds over what limitations might apply. Susan Glickman is with the Souther Alliance for Clean Energy.
"On the House side, Rep. Ray Rodriguez has filed HB 1351 and unfortunately , it creates duplicative and needless barriers. Really, regulations on small businesses in the state of Florida" says Glickman.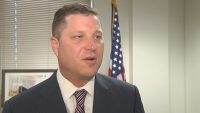 Senate sponsor Jeff Brandes likes the idea of letting cities and counties earn some revenue from solar but other wise he prefers a bill free of regulation.
"I think ultimately, consumers and their solar contractors are adults. They can decide if they want to enter into contracts . they don't need the state getting involved in their contracts" argues Brandes.
House Sponsor Ray Rodrigues did not respond to our request for an interview.
And If lawmakers don't agree, voters wishes will be stymied for at least a year.
In 2008, voters passed the same language for homeowners. It took lawmakers 5 years to implement.
Susan Glickman thinks 2016 will be different than eight years ago.
"I think support for solar and interest in solar is at much higher levels. So I don't think were going to have to wait" says Glickman.
The legislation is expected to reduce local tax revenues by as much as 54 million a year.
Items being negotiated include:
Not allowing a break for solar installed before the end of this year.
Only allowing 80 percent of the value to be eligible for a tax break
Setting up a new regulatory scheme for installers
The exemption for solar would expire at the end of 2037.
Posted in State News |

No Comments »