June 5th, 2017 by Mike Vasilinda
Among the 409 million in projects vetoed by Governor Rick Scott are three line items that would have provided just over three million dollars to Moffitt Cancer Center and the University of Florida.  As Mike Vasilinda tells us, the budget called for the money to be used to begin studying medical marijuana.
Because marijuana is considered a dangerous drug under federal law, research on how cannabis works and any side effects is few and far between. State Senator Bill Galvano pushed for lawmakers to change the status quo and get answers.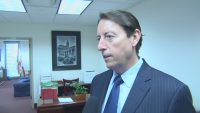 "I want to know the real effects. What are the negative effects? What are the downsides" galvano told us on May 2nd.
Lawmakers responded with two million going to the University of Florida and just over a million to Moffitt Cancer Center, but the funding didn't make it past the Governor.
In vetoing the marijuana research cash, Rick Scott wrote that UF and Moffitt both had plenty of money to fund the research on their own. Marijuana lobbyist Jeff Sharkey says the vetoes are ill times.
"Research allows doctors and physicians to understand the impact of medical marijuana on these various conditions. This was a start to move this process forward" says Sharkey.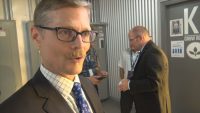 And, While Florida lags, In Canada, this government sanctioned medical marijuana grower has a full time medical doctor on staff. We traveled to the grow house as part of the National Conference of State Legislatures, where we me medical director Dr. Richard Lucas, Tilray's Medical Director.
"You can start looking, for example, at plants that MLS patients tend to use at a higher majority than other people with different symptoms" says Lucas.
Lawmakers will be back in the Capitol Wednesday, but Medical Marijuana isn't on their agenda. It could be added, but it is highly unlikely they will try and revive the research money, which is another way of saying research will have to wait at least another year.
Scott vetoed 370 thousand dollars tied to Moffitt because lawmakers didn't pass a bill setting up regulations for medical marijuana. Now unless, lawmakers act, the Department of Health will decide how to regulate medical cannabis.
Posted in State News |

No Comments »