June 6th, 2017 by Mike Vasilinda
Florida lawmakers are back at the State Capitol tomorrow for a three day session, called by the Governor to boost eduction, tourism and jobs funding. As Mike Vasilinda tells us, the costly sessions have become so frequent, it is hard to call them special.
Webster's defines Special as something distinguished by some unusual quality.  Between 2000 and 2015, lawmakers held 25 special sessions. The Cost to taxpayers, 3.8 million. The frequency of sessions is nothing new. Pete Dunbar represented Pinellas County for 10 years beginning in 1978.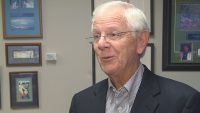 ""Every year but one we were back here for a special session" he recalls.
Dunbar says deadlines, like the 60 say session, make lawmakers more efficient, even if they don't always meet them.
Sot: Pete Dunbar
"Coming back of three days to conclude that unfinished business, is better than being here until December."
And despite the two hundred thousand dollars being spent to bring lawmakers back here, that's just a  drop in the bucket compared to the amount of money schools are likely to get when this is all over.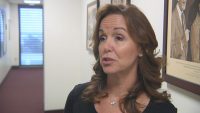 Sen. Lizbeth Benacquisto says the resulting increase for schools, which will top 200 million more, makes the session worth the cost.
"We're back up here to invest more money in public education. That's a great use of our time and it is for the benefit of the students across the state, so I think its a good expenditure, yes" says Benacquisto.
Public Schools agree. Andrea Messina represents the Florida School Boards Assn.
"We wish it would have been done in the regular session, but if thesis how it has to come, we believe it is a good investment."
And while the extraordinary sessions may not be so special, they are always unpredictable.
Sot: Pete Dunbar
"I've seen several comments that maybe it's not as done a deal as people would like to think it is."
And if Dunbar's right. You heard it first here.
And if lawmakers can't finish in the three days they've been allotted, the cost will climb between 50 and 70 thousand dollars a day.
Posted in State News |

No Comments »