June 29th, 2017 by Mike Vasilinda
Imagine being fingered for a crime by an eyewitness even though you were nowhere near the crime scene. It happens more often than you might think. But as Mike Vasilinda tells us, legislation signed by the Governor requires police agencies to soon use neutral administrators when conducting lineups.
The 2014 Innonence Commission found that eyewitness identifications were wrong three out of four times. To fix the problem, law enforcement must soon start administering in person or photo lineups with someone who has no clue who's suspected of the crime. Nancy Daniels was a public defender for more than two decades and a member of the Innonence Commission.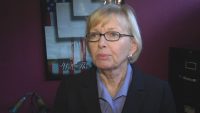 Q:"How important is this"?
""Very important. This has been a huge problem in Florida and around the country" says Daniels.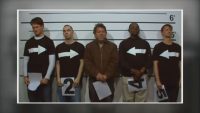 This British comedy sketch takes the problem to the absurd.
"I'm going to ask all of you to drop your numbers." which reveals four arrows pointing at the center suspect.
"By having an independent administrator who doesn't know who the suspect is, those subtle cues and suggestive things will go away" says Daniels.
The eyewitness procedures were first added as guidelines there years ago. Now in October, they become mandatory.
Florida's Police Chiefs and Sheriff's originally resisted the change. This year they supported modified legislation. Sandy Poreda of the FL. Police Chiefs Assn. says it's because the law accommodates smaller departments.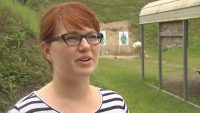 "And the idea is that you want to have someone who doesn't know anything about the case work with the eyewitness. And really, in theory, that's wonderful. But when you have small organizations, some of our smaller police departments, that's almost impossible" says Poreda.
Under the legislation signed into law, even small departments must find a way to make sure the officer conducting the lineup isn't giving cues to the victim.
"And they also under the legislation have to advise the person that the right person might not be in the lineup" which Daniels says will take pressure off the witness.
The legislation comes as Florida leads the nation with 27 death row exonerations.
The legislation allows defense attorneys to seek disqualification of an eyewitness when procedures are not followed.
Posted in State News |

No Comments »