September 22nd, 2017 by Mike Vasilinda
Michael Lambrix is scheduled to die at Florida State Prison on October 5th for a pair of 1983 murders, and as Mike Vasilinda tells us, the case is filled with changing testimony, questions over the only witness having sex with the state's investigator and a claim of self defense.
It took two trials to convict Michael Lambrix of killing two people he just met in 1983. Lambrix turned down a plea deal at the time.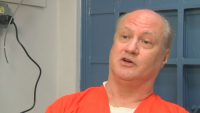 "I was supposed to be intimidated by the threat of a death penalty, so I was going to plea out to second degree and I would have gotten a sentence of 17 to 22 years, and I would have been out many years ago…but I wasn't going to plea to something I didn't do."
We spent an hour talking with Lambrix at Florida State Prison in May 2016 after the Supreme Court stayed his execution.
Michael Lambrix has been on death row since a jury voted 10-2  and 8 to 4 for death. His case was final long before a 2002 US Supreme Court case called Ring. It requires unanimous juries. Now, Every non unanimous death sentence in Florida since Ring will get a new sentencing hearing. But everyone sentenced before Ring is out of luck. Ingrid Delgado of The Florida Catholic Conference calls it arbitrary.
"Is that fair?"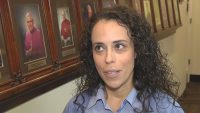 "Well, this partial retroactivity is really uncommon. New laws are typically held retroactive for all, or retroactive for none" says Delgado.
There are other issues. No physical evidence linked Lambrix to the crime.The key Witness against him  had sex with the chief investigator.
The question of sex came up at here at the Supreme Court in 2009. So did Lambrix's claim of innocence. Carol Ditmar argued the state's case on November 4, 2009.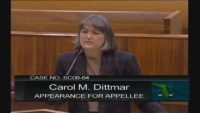 "The Medical Examiner, the male victim he says was consistent with self defense. He was hit one the head with a  tire iron, but its also consistent with I'm going to kill you until you are dead" Ditmar told Justices.
This is Lambrix's third death warrant. It will likely be his last.
Florida executed nearly 40 inmates between Ring in 2002 and 2016 when the US Supreme Court said juries must be unanimous. It did not hear the appeal of a Jacksonville killer executed last month who was sentenced by a non unanimous jury.
Posted in State News |

No Comments »