October 11th, 2017 by Mike Vasilinda
A two year investigation by the Miami Herald found life and death troubles at the states Department of Juvenile Justice, and as Mike Vasilinda tells us, state lawmakers say they will demand answers.
An officer is seen beating a 17 year old with a flashlight in this video from a Jacksonville detention center. The youth was allegedly asking for water. The officer was hired despite being on probation for a battery.
In this video, the officer wasn't moving to stop a fight, he was reportedly refereeing it.
DJJ Secretary Cristy Daly was already scheduled to appear at a budget meeting Wednesday when she was asked about the investigation.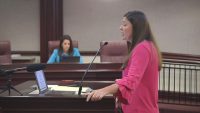 "I will not deny, or discredit, or downplay some of the horrible incidents that have happened. We respond appropriately to those. We hold people accountable" Daly told the committee.
Most detention centers for teens are run by private contractors.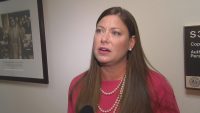 We asked the secretary about their hiring practices.
Q:"Do your vendors do psychological evaluations of the people they hire?"
I don't believe that they all utilize, I believe there are different screening tools" the Secretary responded.
Senator Jeff Clemons says the problem is the state turned over its police powers to private companies.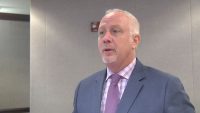 'A lack of accountability, the inability to make sure we are doing it correctly. And here, we're talking about kids" says Clemons.
We asked one State Attorney as he was leaving the meeting if he had any pause about sending kids to DJJ. He said yes and no. What else am I going to do. They gotta clean up their their act."
Chairman Jeff Brandes (R-St.Petersburg)  promises a thorough follow up.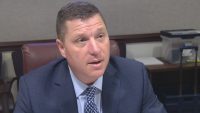 "I want to speak to her on the record in front of the committee asking difficult questions, specifically about hiring practices."
Governor Rick Scott has already asked for a ten percent pay hike for Juvenile Justice workers
The legislature is asking DJJ to voluntarily allow lawmakers to make surprise visits to juvenile centers. It's not specifically allowed under current law, but is likely to become law this coming session.
Posted in State News |

No Comments »