October 12th, 2017 by Mike Vasilinda
A Public Integrity Committee of the Florida House today voted to issue subpoenas to a private vendor over contracts with the states tourism arm. As Mike Vasilinda tells us, lawmakers say the subpoenas were a last resort.
Florida taxpayers spent as much as 18 million dollars over a five year period through Visit Florida, funding  a cooking show with Emeril Lagasse,
And a fishing show "Bass 2 Billfish".
The Public Integrity and Ethics Committee was told by its lawyer, Adam Tenenbaum, that he'd asked for the records informally. He says a subpoenas is the last resort.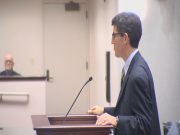 "There wasn't an affirmative decline or refusal, it was just an absence of action" Tenenbaum told the committee.
State documents require vendors to produce backup documents when requested.
Rep. Larry Ahern (R-St. Petersburg) offered the motion to issue the subpoena.
"I move that the committee approve the issuance of subpoenas" said Ahern.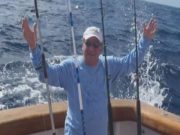 At the center of the dispute is Tallahassee insider and political operative Pat Roberts.
"Calling Pat Roberts mobile".
Roberts did not return our phone call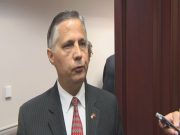 Chair Larry Metz says its too early to know if Roberts will be asked to testify.
"So whether we do that or not remains to be seen. I have no idea. We're gonna see what the documents show first of all" Metz told reporters afterward.
In the end, Rep. Larry Ahern admits its highly unlikely the state will recover any of the money.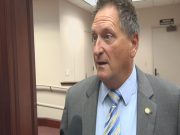 "Quite honestly, I'd be surprised if there was any recovery. But again, it might be a lesson for the future when these types of things, these public private partnerships that everyone seems o keen on sometimes, that we take a little more time".
The review of the contracts was sought by the House Speaker after his very public feud with Visit Florida earlier this year.
And lawmakers say they have yet to clear up who owns the copywriter to the two shows and and cash that might come from re-runs.
Posted in State News |

No Comments »