January 11th, 2018 by Mike Vasilinda
19 thousand times last year, Floridians complained about robo or sales calls to the state. Now, state lawmakers are responding with a tougher law and higher fines, but as Mike Vasilinda tells us, whether it will stop the flood is anybody's guess.
Hardly a day goes by without an unwanted call.
Nat sot "Hi, this is a one time only call."
In an effort to keep up with technology, The legislation bans a new practice of sending sales calls directly to your voicemail.
Senator Dana Young (R-Tampa) is the bill sponsor.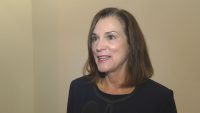 "They are ruthless in their desire and willingness to call people's cell phones."
The bill also tried to tackle another new technology. It's known as phone spoofing. That's when telemarketers use a number that they think you will recognize in hopes  you'll answer.
"Right now they can use an artificial number and so there is no way to trace it back to the solicitor, but under this legislation, they would be required to use a number that can actually be called back, and that number would be required to be accurate" says Young.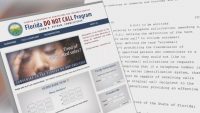 Fines for violating Do Not Call also increase,  from a thousand dollars per violation to up to ten thousand. Despite being on the do no call list, Barbara Rodman estimates she gets more than 300 banned calls a year.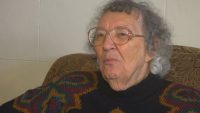 "There is no point to it."
So we asked if the state was doing a good enough job. The answer. As good as can be expected.
"And it's just very hard to get these solicitors because they are very creative in ways to disguise where they are calling from.  A lot are calling from overseas. Now whether we can catch them, I don't know, but it gives us one more tool in the toolbox to try and crack down on this practice" says Young.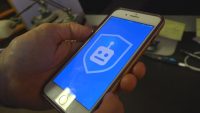 And If all else fails, new apps on the market seek to do what government can't, stop unwanted calls.
The legislation cleared it's last committee today on an 11-0 vote and is headed for passage by the full Senate.
Posted in State News |

No Comments »