January 17th, 2018 by Mike Vasilinda
A 12 page report on what went wrong during Hurricane Irma and how to improve responses was approved by a Select House Committee today in the state Capitol. As Mike Vasilinda tells us, the majority of the 77 recommendations are less than specific.
The report calls for the Department to encourage the use of rail lines to move fuel. It also calls for putting GPS trackers on fuel trucks so emergency managers know when will fuel arrive.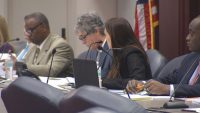 "This is just a starting point" says Chair Jeanette Nunez.
To better move traffic in and out of the state, the report calls for extending the Suncoast Parkway, which now runs from Tampa to Crystal River, all the way to the state line.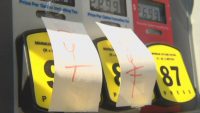 And policy makers are still waiting from a report from the Department of Transportation on whether the state ought to actually storm more fuel."  rep. Ray Rodriquez says the recommendations can make a difference in the future.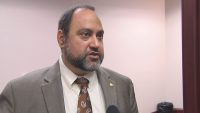 "So ideally, if all of those things become implemented, what we will see is a better evacuation process in the future."
On Wednesday, the House will take up an extended sales tax holiday for hurricane supplies. Also on the agenda, eliminating the sales tax for nursing homes that purchase purchasing generators and their fuel.
"My mother died in Irma."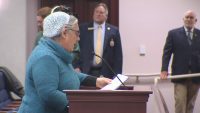 Amy Datz's 94 year old mother died after she was moved during Irma. She believes if generators had been in place her mom would not have been evacuated.
"They moved her into a crowded shelter.  And because of the crowding in the shelter, she got the flu which turned into pneumonia, which ultimately caused her death" says Datz.
"And you think she would have lived ifs she had stayed in the nursing home?"
"Absolutely, she would have lived because she wouldn't have been exposed to the flu."
The report, if passed into law would instruct the PSC to study whether it is cost feasible to bury electric lines to avoid lengthy outages.
Posted in State News |

No Comments »