February 7th, 2018 by Mike Vasilinda
A former FAMU Band member, sentenced too more than six years in prison for a hazing death is challenging his conviction. As Mike Vasilinda tells us, lawyers argued today the law is vague and the former band member deserves a new trial.
Drum Major Robert Champion died after agreeing to a ritual known as crossing bus C. Champion was pummeled as he walked through the bus after its last performance in 2011. Dante Martin organized the ritual. He's serving six and a half years in state prison.
Attorney Rupak Shah asked the hazing law be thrown out and Martin get a new trial.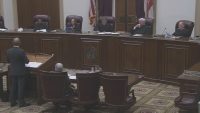 "We also have before the court Mr. Martins request for a new trial in his manslaughter conviction" Shah told justices.
His lawyers say the law is so vague the average person "Can not make heads or tails and accurately determine what is criminalized and what's not."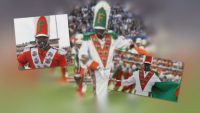 And, his attorney argued the law make exceptions for competitions, and that Champion was walking Bus C for prestige and honor, which he defined as a competition. Justices weren't buying it. Justice Barbara Pariente was pointed: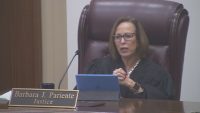 "This would mean any hazing from any fraternity,  their competition would be to see, what, who can stay alive and who dies?"
The State said simply, Champions consent doesn't let Martin or anyone else off the hook.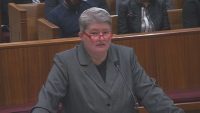 "The legislature has determined that is doesn't matter that he wanted to do it" said Assistant Attorney General Kristen Davenport.
Even if judges agree and throw out parts of the law, it's not likely to affect the trials of nine FSU Fraternity brothers, charged in the death of one of their pledges.
Steven Turner argued for the Criminal Defense Lawyers Assn. "It is not proper to convict this gentleman, under this statute, as drawn. For the circumstances here. That's the problem. It fits for a fraternity problem. It fits for a sorority problem" says Turner.
But there are no certainties until the court rules, and that could take months.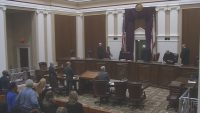 Posted in State News |

No Comments »