March 8th, 2018 by Mike Vasilinda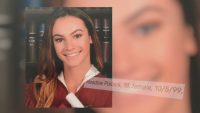 Father Andrew Pollack, whose daughter died in the high school shooting has lead the crusade for stronger schools. Today he say he is working to build a park to honor his daughter.
"We're going to raise money and build  a spectacular and magnificent playground in all of Broward County, where all the kids can come and I'm just going to go and sit on a bench at the park and watch the kids. So if people want to follow that and me and my crusade to make schools safe, they should go to rememberMeadow.com. rememberMeadow.com."
The grieving father now says he will take his campaign to all 50 states.
Posted in State News |

No Comments »