April 5th, 2018 by Mike Vasilinda
Child welfare is a mixed bag for Florida's Children. The new Kids Count survey, which measures 16 data points, shows Florida improving in some measures and declining in others. As Mike Vasilinda tells us, poverty and drugs are two reasons for the stagnation.
Nearly one in four children in Florida live in poverty. The ranking hasn't changed since 2010. USF Researcher Noreen Dollard says the lack of resources leads to other troubles.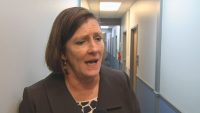 "You know, kids don't develop cognitively as quickly. It has implications related to domestic violence" says Dollard.
The Kids Count study also found that three out of five fourth graders cant read well, and that three out of four eight graders are not proficient in math. Children's Campaign founder and CEO Roy Miller says the focus on kids has to go beyond just school safety.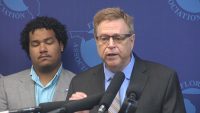 "We can't allow the conversation about children to be only about one issue: what's going on in our schools" says Miller
The well being of children has improved five notches over the last 25 years, but thirty-nine states are still doing a better job than Florida.
Alisa LaPorte, speaking for The National Alliance for Mental Health (NAMI Florida) says a boost in funding for school based mental health programs following the shooting in Parkland is a step in the right direction.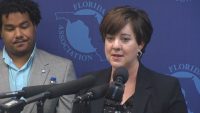 "But it took a tragedy to make it happen. It shouldn't have to be like this. Mental health is so intertwined with so many areas of our budget: juvenile justice" says the Executive Director.
And the increasing number of parents dying from opioids is a major reason more young women are ending up in detention says Delores Barr Weaver Policy Center CEO Lawanda Ravoira.
"They don't know how to express that grief. So they begin to act out. They lash out" she says.
Despite all the bad news, advocates say the fact the state moved up five notches is proof it can do better.
Two bright spots in the report: The number of kids involved with the Juvenile Justice system has decline dramatically due to civil citations, and Flordia ranked  8th in the nation in the number of three and four year olds in Pre-K." 
Posted in State News |

No Comments »