May 16th, 2018 by Mike Vasilinda
Florida law allows medical marijuana to be consumed via oils, sprays, tinctures, and vaping. 
Edibles are also allowed, but no rules have been developed for their use. 
Wednesday, advocates had their day in court challenging a ban on smokable medical marijuana.
Cathy and Robert Jordan have been using marijuana to keep her ALS at bay for almost 30 years.
Cathy says doctors have never told her not to smoke marijuana.
"Never. An actually more interested in how healthy I am after having ALS for so long," said Jordan.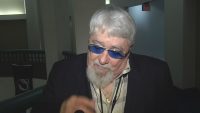 "And even Cathy, we didn't know she'd make it this But we got long. But we got our day in court. We believe…we're very optimistic e're going to win this thing because its medicine," said Cathy's Husband, Robert.
In the end, just three witnesses were called. None by the state.
The question before the court was whether lawmakers over stepped their authority when they banned smokable marijuana for patients.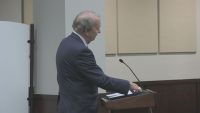 "Kathy Jordan believes she is alive because she uses smokable marijuana," said amendment 2 author Jon Mills.
But the state argued its job is to protect people..including patients from the dangers of smoking.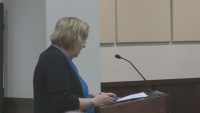 "And those harmful effects can occur, not the first time you do it, but certainly over a period of time," said Senior Assistant Attorney General Karen Brodeen.
Medical Marijuana originator John Morgan filed the lawsuit.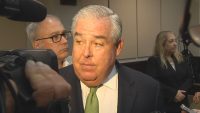 "And if I was Rick Scott, I'd take a look of this video of this woman today, and I'd say enough is enough. Let's stop the politics. Lets let these people live," said Morgan.
The judge asked attorneys on both sides if they lose, to file speedy appeals, noting lives are on the line.
The Constitutional Amendment approved by voters mentions smoking just once, saying medicinal pot can't be smoked in public. 
Posted in State News |

No Comments »